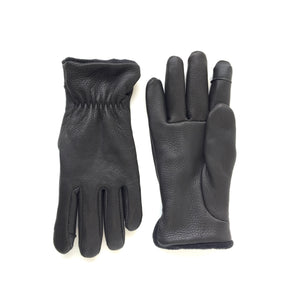 We can add touchscreen fingertips to any glove. If you add this option to your order we will sew on BLACK leather, touchscreen enabled tips onto the index finger and thumb of your gloves. Add this option to your cart for every pair you want to make digitally capable & send us a message specifying which gloves in your order you want to make touchscreen.  Once you add touchscreen to a glove it becomes custom made and is not eligible for exchanges/returns. Touchscreen fingertips cannot be applied to our wool gloves.
This is my second pair. Great summer gloves.
Wind/air comes thru seems located at fingertips. Note: Wore the gloves while on vacation at the Grand Canyon during snowstorm.
The Liberty Gloves are beautiful and perfect!
I wanted some nice gloves to fit into my Jedi cosplay and came across Sullivan Gloves. Rather than cheaply made imports, these USA made, stylish, and functional gloves are perfect, complete with conductive fingers for my data pad! They are slightly larger than what I expected from measuring, they could be a bit more snug.